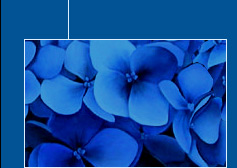 Born in Montreal and a professional translator, it is by chance that, in 1987, Lise Cree finds herself in a drawing class and quickly decides to trade her books and pens for brushes and colors. It is the beginning of a great adventure, which brings her to attend workshops and art classes in different art schools, notably at the Westmount Visual Art Centre, and later in Mexico.

Primarily figurative and realist, Lise Cree's work reflects the beauty and joy of life, thus anything that moves her or stirs emotion is translated onto the canvas. Search for the marvellous takes her at first towards the world of children, then to nature and flowers, these symbols of fragility, beauty and love, which will become her favourite subjects. Her vision is intended to be a contemporary one and she is particularly fond of close-ups of large-scale flowers that she showers with poetry. For this Montrealer, flowers awaken the dreams of the soul and are the perfume of life.

The Art critic, Dorota Kozinska, has compared her work to that of one of our greatest artists: " The giant flowers in Lise Cree's paintings have a touch of Georgia O'Keefe in them, but unlike the American artist, Cree takes a poetic spin on her chosen subject, imbuing her floral portraits with lyrical narrative. Evoking sensations as much as visual pleasure, her acrylic works carry titles like Pink Heart and Bluebird, suggesting another way of viewing the shimmering, fragile bundles of petals and light."

In 2011, the artist sets herself a new challenge with watercolour. This medium, so difficult to master, reassesses her style and her way of painting, while her commitment to nature and flowers is still and always honoured. In 2015, she joins L'Atelier d'aquarelle le Partage and is awarded a juried prize for her work Dégel in 2017.

Lise Cree's paintings have been shown in numerous exhibitions throughout Quebec, the U.S. and Europe. In 2004 and 2005, she was honoured with outstanding awards for two of her paintings, in the category of Figurative Realism.